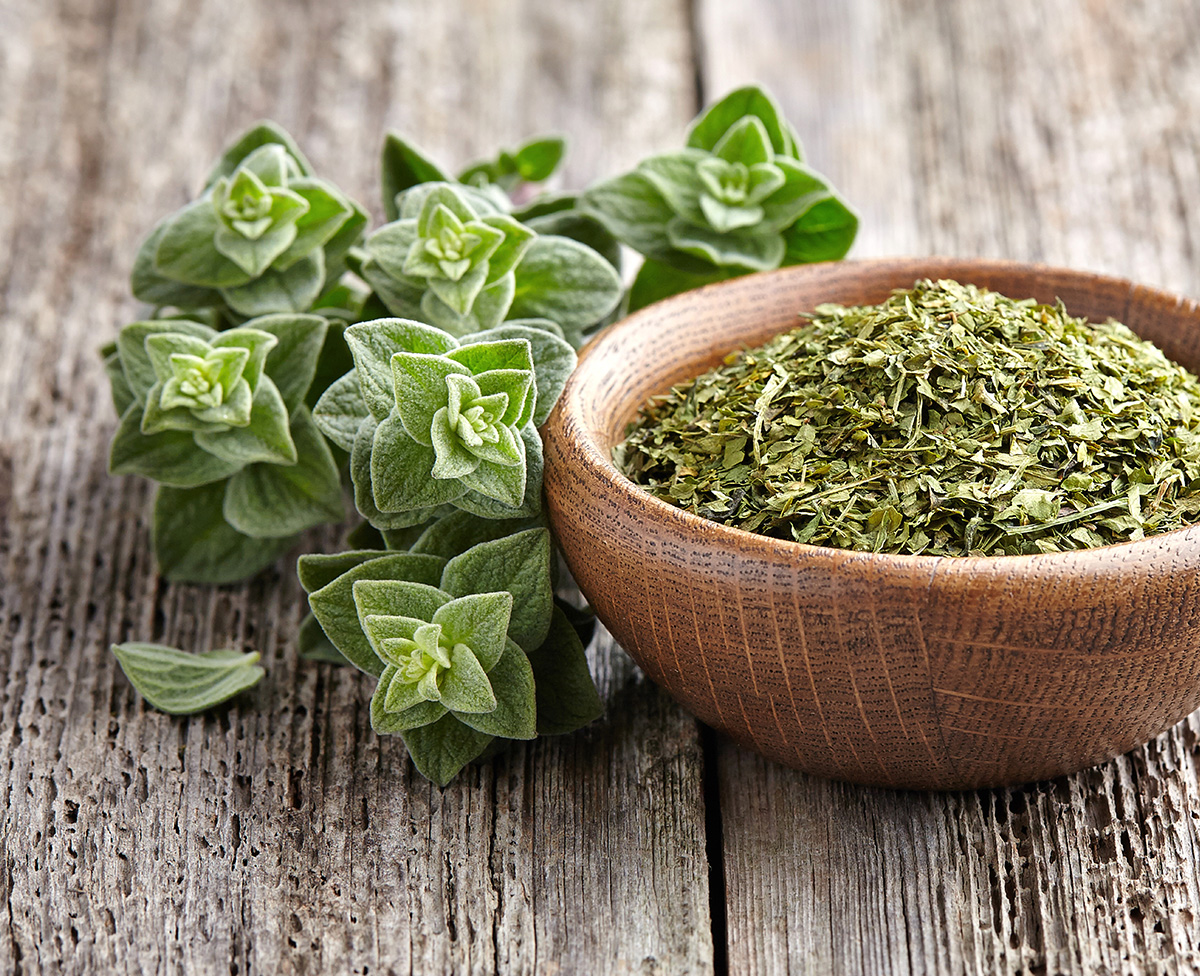 Oregano
(Origanum vulgare) - Perennial
Oregano is a well-traveled herb- it is featured in the cuisine of Mexico, Central America, Italy and Spain but its name originates from the Greek word "origanum" which means "bitter herb." It must not have been too bitter for Greek taste buds, however, because it is also a staple of Greek cuisine. Oregano has been said to help to stop bacteria that produce body odor. This herb is also valuable for its nutritional content- it is high in vitamin A as well as niacin.
Oregano grows up to about 2 feet tall and has small round leaves that produce whorls of small white flowers. Wild oregano, however, tends to produce pink flowers. Oregano is known to have a bitter, but distinguished scent.
The key characteristic of oregano is its scent which translates into flavor. When choosing your oregano plant, let your nose be your guide. Oregano is best in baskets and containers.
Sunny conditions are best for all oreganos; white-leaf oreganos also prefer dry conditions. High shade reduces flavor of the leaves. Oregano is cold hardy except for tropical oregano which, as its name suggests, is cold sensitive.
Kitchen Gardens grows and recommends the following varieties of basil – we think you'll enjoy them, too!
Greek Oregano
Coarse, fuzzy, oval shaped leaves
Produces white flowers
Italian Oregano
Round, soft, green leaves
Produces greenish-red flowers in mid-summer
Tropical Oregano
This oregano is really a type of coleus
Large leaves are fuzzy and succulent
Leaves can be either variegated green and white or all green
Flowers are a white with pink tones