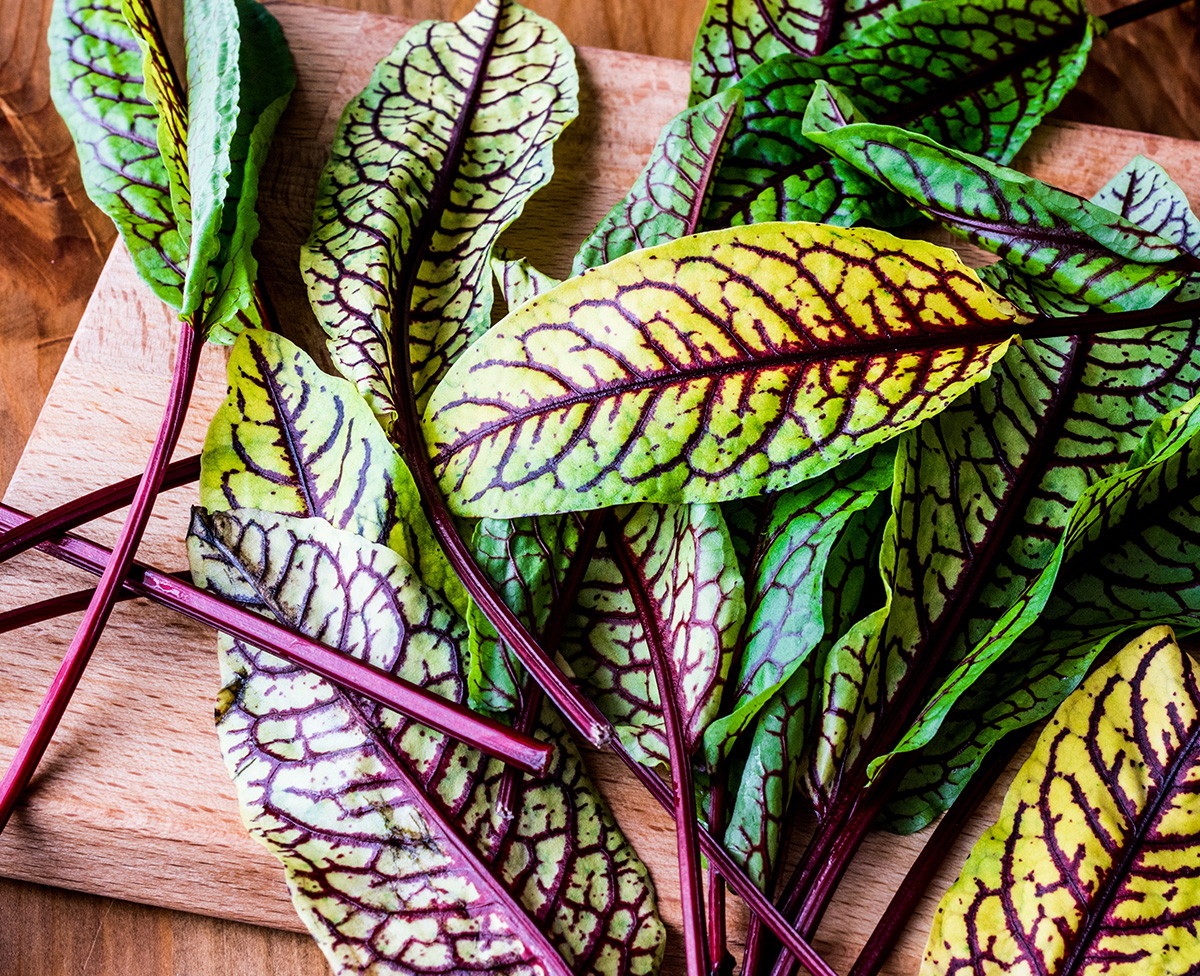 French Sorrel
(Rumex scutatus) – Perennial
Not only are there many species of sorrel, but they have been known as cures for many things for years. The most amazing, however, is the rumor that it has been known to make men pleasant and agreeable!
Sorrel is rich in vitamin C (it was used to prevent scurvy on the long travels of ships) and it is also rich in vitamin A, calcium, phosphate, potassium and magnesium. Birds are especially attracted to the seeds of sorrel and it is thought that they eat it to have a clearer song. Sorrel is a versatile herb – it is sometimes cooked as a vegetable and its especially succulent leaves are great in salads because of its lemon flavor. It tends, however, to have a slightly sour taste because of oxalic acid.
Sorrel has lance-shaped leaves that look a bit like spinach and its flowers are whorled and densely star-shaped and bloom in mid to late summer. These flowers change colors throughout their blooming season- they start off greenish and then turn purple or dark red and then produce a dark brown fruit. Sorrel grows to be 6 to 20 inches tall.
French sorrel is a great and easy grower – excellent for the first-time gardener, even one in the South. Sorrel may shrink down during a freeze but will come back within a few days of warm weather. If it is overcome by caterpillars, it can overcome that as well. Simply trim the plant back and it will come back quickly. To keep sorrel from self-sowing and to keep growth lasting longer, pinch off the flower heads. Also note that sorrel can be difficult to remove from the garden because of its long tap roots so don't be afraid to dig deep!