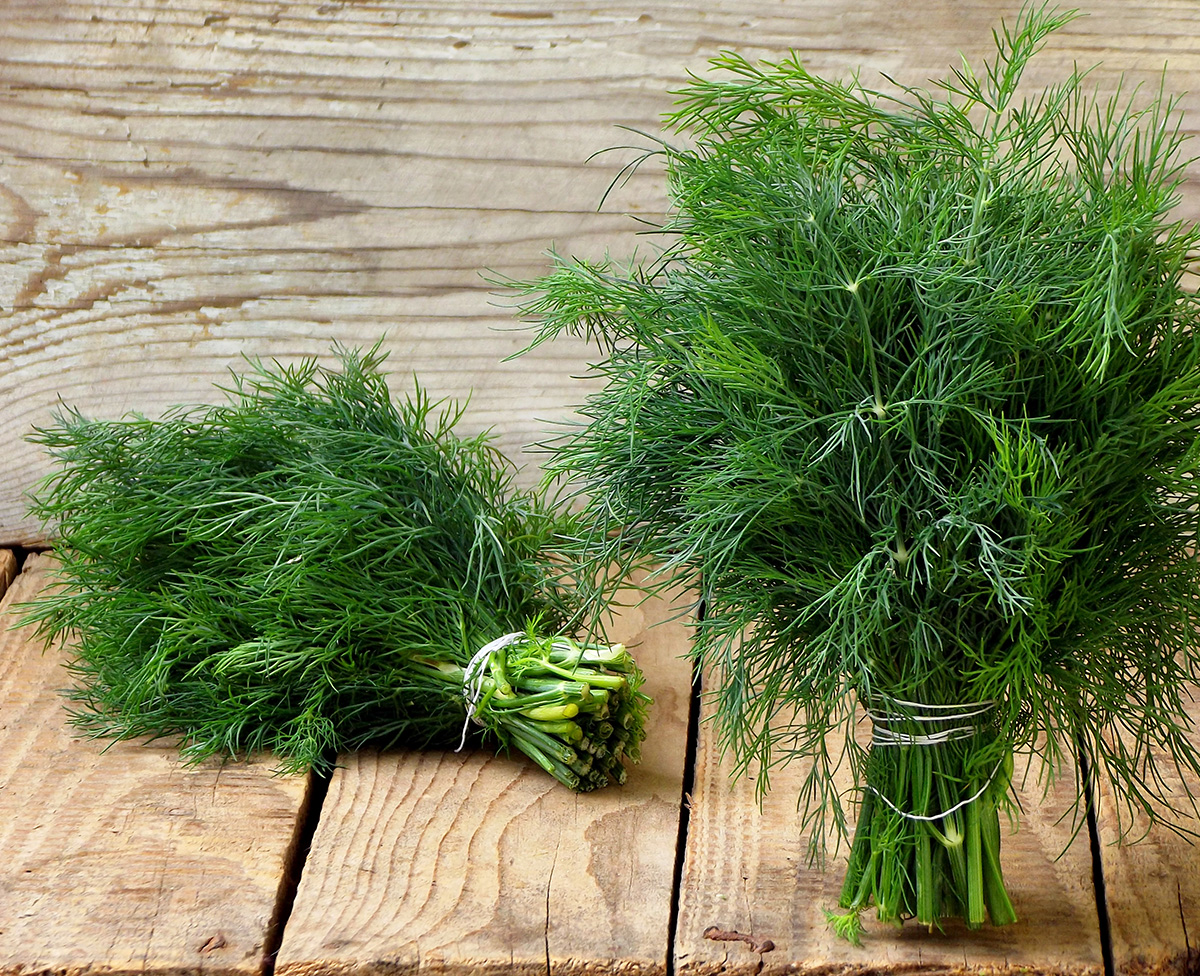 Dill
(Anethum graveolens) - Annual
Dill comes from the Norse word meaning "to lull to sleep." Its origins are from the Black Sea and Mediterranean regions and the stems are known to help cure bad breath. Dill is a favorite in the most simplistic of cooking with herbs and also is especially a favorite in Southern home-style cooking.
Dill is an excellent source of Vitamin C, calcium, magnesium, iron and potasium and its appearance is similar to a small fennel. It grows 2 to 4 feet tall and has feathery blue-green leaves. This annual produces greenish-yellow flowers in clusters 6 inches across. The seeds of dill are very aromatic and actually explode from the flowers when ripe!
Dill is a kitchen favorite and a must for any garden. Be sure to keep an eye out for blooming as it dies quickly once it flowers in the first warm days of spring. Dill does best in cooler weather, but it can also survive in the hot summers of the Southeast if it is not planted where there is direct noon sun. For a continuous supply of dill, plant a new round every few weeks. Be sure to plant this favorite near the kitchen for easy access while cooking!